English Playgroup
Mommy, Daddy and Me Sing and Play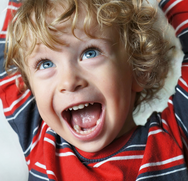 Course Conductor: Ghadi
Course Day: Tuesday
Course Time: 3.00 - 4.00 pm

Playgroup with focus on English language
- Nursery rhymes & Lullabies
- Finger games
- Show and tell games
- Dancing and musical story telling
- For non-natives and native speakers
The Biolino English Playgroup is for children from 1 to 3 years. It's an interactive playgroup within a mommy-and-me framework that first and foremost creates the space and time to have fun and bond with your child. English nursery rhymes (with maybe a few American ones thrown in), classic lullabies, finger games, and show and tell would provide enough variety for toddlers to keep them interested in each planned activity while dance and listening would equally provide the spontaneous space for kids to be kids. The course is led entirely in English creating a comfortable and fun place and time for a child to be introduced to another language, which they can easily associate with the universal language of music. Appropriate for non-native and native speakers alike.
Termine im Sommersemester 2017
Februar
2017
21.2., 28.2.
März
2017
7.3., 14.3., 21.3., 28.3.
April
2017
4.4., 18.4. 25.4.
Mai
2017
2.5., 9.5., 16.5., 23.5., 30.5.
Juni
2017
13.6., 20.6., 27.6.
Mini-Kurs im Mai
Fixplatz für 5 Einheiten
Aktionspreis: € 54,- statt € 75,-
Blockkartenplatz
Platz nach Verfügbarkeit
Einheiten einzeln buchbar
Einstieg jederzeit möglich!

Möchtest du schnuppern kommen?
Hol dir deine Biolino Schnupperblockkarte im Shop und wähle aus mehr als 200 Sommersemester-Terminen, in 15 verschiedenen Biolino Spielgruppen. Drei Einheiten deiner Wahl für € 48,-.